Web Design
With years of experience in producing high quality and unique designs, ONE Marketing UK is well placed to give your company a fantastic platform to showcase your business effectively.
Website Design
The difference between a nice looking website and one that looks great and converts is exponential. ONE Marketing UK have years of experience in developing websites that are both aesthetically pleasing and convert visitors into customers.
Using our knowledge, we can pinpoint the areas that are likely to convert visits and make your website be the profitable sales tool that it should be.
Unlike many other companies, we ensure that your website meets all Google's guidelines and algorithms to make sure it's SEO ready. We also like content! therefore your website will meet technical and content requirements.
With a portfolio of websites spanning across B2B, B2C and e-commerce, we have the required knowledge and experience to make sure your website provides your customers with the information they require to make a purchase or inquiry.
Furthermore, we don't hold your website hostage. Once the website design or web development is complete, we hand over the website to the company with no strings attached.
Is a website important?
When it comes to modern-day businesses, having a digital presence to advertise your business is important. A website face of your business online and also what links all the other marketing tools and platforms you use.
Your website should be branded to your company's identity, your target audience, have ease of use and have a clear, strong message of its purpose.
Ideally your website should be customer friendly and it shouldn't take more than three clicks to get to where the customer needs to be.
The content needs to be clever, be memorable and more importantly, it needs to grab their attention.
If you need a website but are unsure what type of website you need, or what functions your customers will require, get in touch and we'll help create the perfect online face for your business.
Please note, this page only contains a handful of websites built by ONE Marketing UK / Cassie Cain. More websites have been built, however, due to working at marketing agencies in the past or due to nondisclosure agreements, not all websites can be displayed.
www.laserlifecliniclondon.co.uk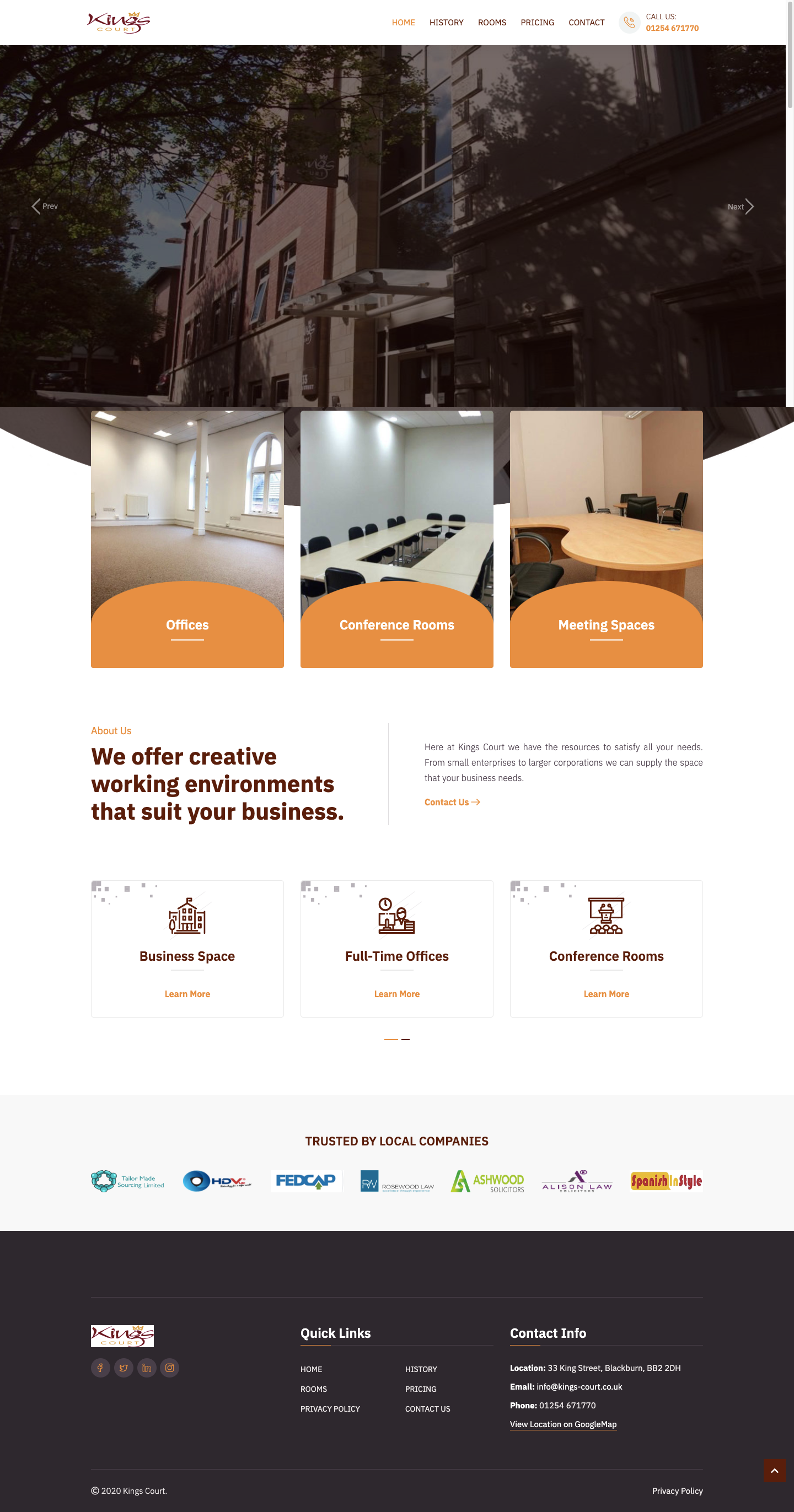 www.diamondbeautyclinics.co.uk